CPG Advisor participated in the 14th Annual M&A Forum in Brookfield, WI on July 21, 2021. Panel discussions on Sell- and Buy-side "post-pandemic lessons" – plus a breakout on Valuation – were on our agenda at this welcome return to live events.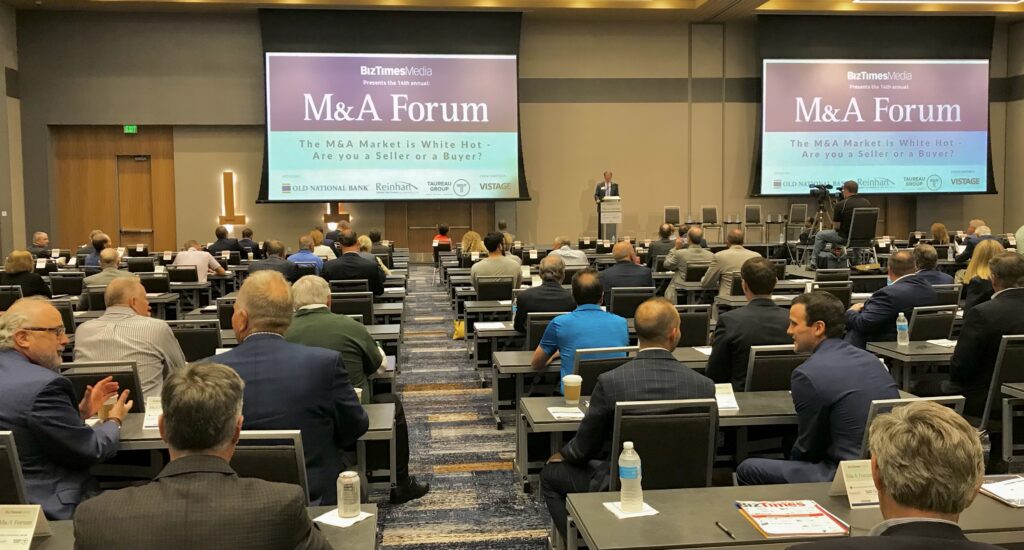 Discussion on insights from recent transactions was especially helpful. Valuation growth through fielding a strong operational team was a great reminder of the people focus every firm should have. The truism of "I never understood my business as well as when preparing it for sale" was reinforced. And tips on dealing with valuation ambiguity – especially vs recent pandemic-era financials – were especially insightful.
Some of the nearly 200 faces were weary from a late night cheering the Bucks to their first Championship in 50 years. The Forum started with a "Bucks in 6!" to get juices flowing, and we were rewarded with a high energy afternoon of talks and networking.