At the 13th annual M&A Forum in Milwaukee on March 14, 2020, I enjoyed insights from a panel of business CEO's that participated in buying the company they now run. A great question was asked – "What was your biggest surprise after the deal?" There was general agreement that shaping the culture they either thought was there or needed to shift to took longer (and was a bigger effort) than they ever expected.
Paul Stillmank (pictured) gave an impressive keynote reflecting the power of business growth with a predictable model of revenue/margin. A robust panel discussion revealed powerful insights on buying a business with intent to operate it (more on that in a separate post). Good sessions and many insights at what may be my last large meeting for a while as event cancellations accelerate.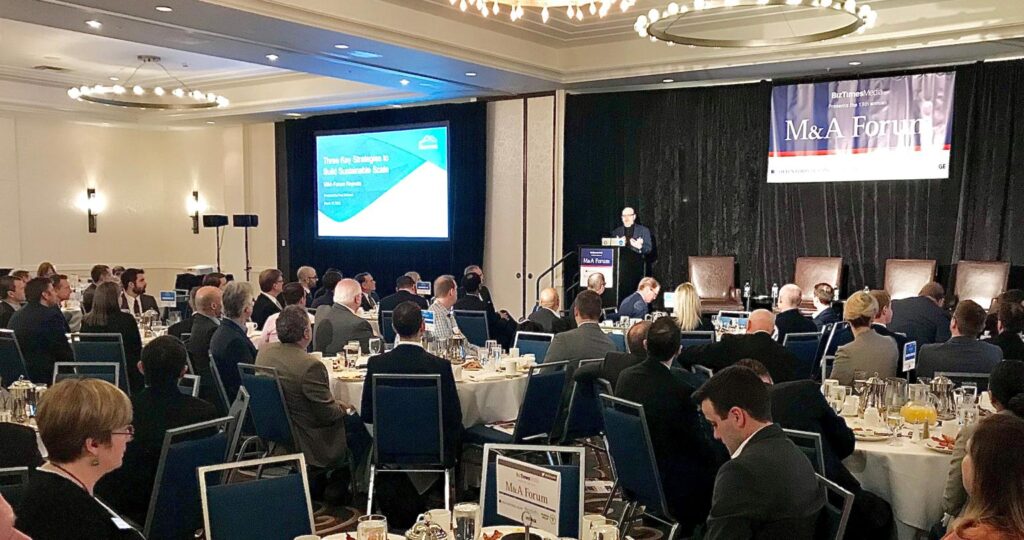 One owner referred to it as the culture of "Oldco" vs the new team's vision, and with the longevity of most company leaders (many working there since it was founded), the change to a more empowered, entrepreneurial firm was a longer and harder road than expected – but it was critical to unlocking the full value and capability of the "Newco".
This is a great reminder of how critical it is to understand an acquisition target's culture. It can be the qualitative factor that overrides many other diligence factors in determining the ultimate value of the deal!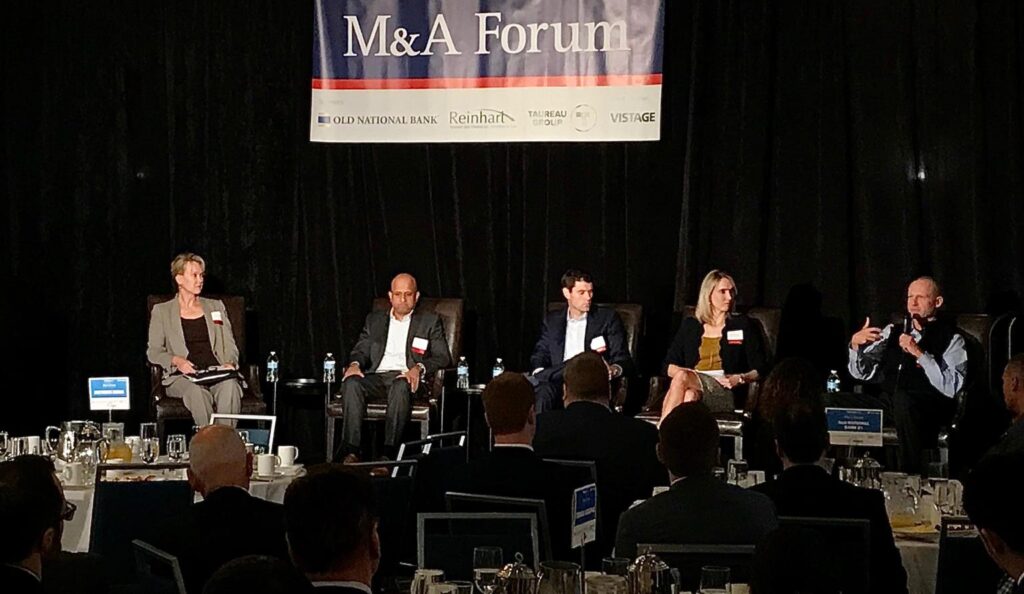 Biggest surprise learning: I heard the first report of deals put "on hold" (in just in the past 24 hours) by anxious buyers, concerned their prospective acquisition's value may fall steeply in the coming months. M&A has been remarkably resilient this year, despite many uncertainties – but that seems about to change as the economy resets in the face of the global health crisis.