2. Product Design Case Study: Flavor
Hidden Consumer Insights of Hidden Valley Ranch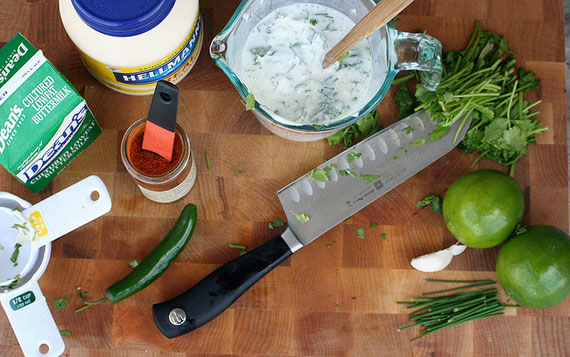 Salad dressing in the United States is dominated by Ranch. Of the 38 salads consumed each year (on average) by Americans, 15 have Ranch dressing – 2 ½ times more than its closest competitor Italian. Yet bottled Ranch dressing almost didn't happen. Consumer testing predicted – repeatedly, for 9 years – that it would fail. How did researchers get it so wrong?
The story begins with a cowboy-turned-cook Steve Henson, who went to Alaska to seek his fortune in the early 1950's, working as a plumber and laborer's cook. He came up with an idea to satisfy surly workers, annoyed by barely edible salads, with a recipe for buttermilk dressing containing salt, garlic, onion, herbs and spices. After 3 years, Henson saved enough money to buy his dream property – a 120 acre dude ranch near Santa Barbara, California, ringed by a creek with a waterfall, and dotted with natural springs – called Sweetwater Ranch. He renamed it Hidden Valley Ranch, and set up shop to host and cook for guests.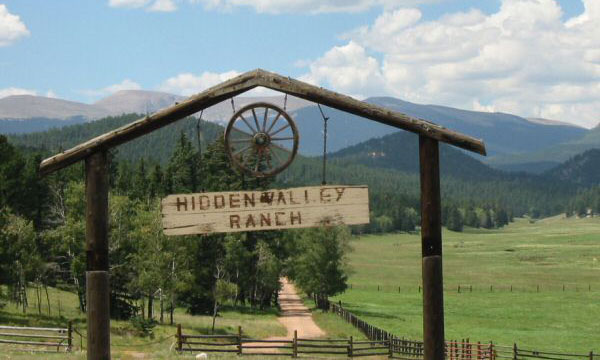 Steve and his wife Gayle hosted large groups at the ranch, and began using his Alaska salad dressing recipe for all meals there. Income was not steady, so Henson began selling bottles of his Ranch dressing to supplement their earnings. One visitor from Hawaii asked for 300 bottles at once. Henson and his wife couldn't make that much quickly enough, so he offered the visitor a number of spice packets, telling him how to reproduce the recipe.
Soon there were so many requests for the dressing — more than for ranch bookings — that Henson began producing mix packets for sale. Kelley's Korner in Santa Barbara was the first store to offer it. The Ranch mix sold out so fast that the store owner thought his staff was stealing it! Hidden Valley Ranch quickly transformed into a production operation. Henson trademarked the Hidden Valley name; however, in an intellectual property miss, he neglected to copyright the word "Ranch". Even with imitators springing up, his business rapidly expanded, and in 1973 the brand and product was sold to Clorox for $8 million.
The new owner worked to further grow Hidden Valley Ranch's popularity. The formula was modified with different flavoring, so regular milk could be used instead of buttermilk. But the ultimate goal was a shelf-stable dressing that consumers could buy as a ready-to-use product. A mixture of buttermilk and mayonnaise isn't stable over time when bottled, so scientists developed a high-acid version to preserve it while trying to maintain the dressing's flavor and texture. However, the product was far inferior to Henson's original dressing.
Technically, it was proving impossible to create a shelf-stable product that matched the original mix-created dressing. In a project that ground on for 9 years, scientists tried various processing and stability control approaches – and endless cycles of consumer testing. They failed every one. The Company finally gave up, and in 1983 took a risk and simply launched a high-acid Hidden Valley Ranch dressing. It promptly became a runaway best-seller.
This is where author Malcolm Gladwell coined the concept of the "Hidden Valley Ranch Principle". Since most consumers had never tasted Henson's original Ranch mix, they had no idea the bottled product wasn't nearly as good. "For those in the food business, the lesson was unforgettable: if something was new, it didn't have to be perfect," explained Gladwell in a New Yorker essay "The Bakeoff" (The New Yorker, September 5, 2005 P. 124).
In new product work, the choice of the "right" consumer test is often hotly debated. This case shows that framing the question can be far more important than the methodology used to test it. When food scientists compared the acidic formula to the original, the bottled version lost every time, using every available protocol. When tested in the market against the actual alternative products on supermarket shelves, it was an explosive winner.
The story ended well for Steve Henson's creation. Before passing away in 2007, he lived to see Ranch overtake Italian as America's most popular salad topping. Today, Ranch is by far America's favorite dressing, sold across the U.S. and in more than 30 countries. The product is found in thousands of restaurants and is enjoyed on everything from salads to pizza.
This success may never have happened if the Company's consumer product leaders heeded the cavalcade of failed consumer testing and cancelled the nearly decade-long project. How many innovation projects today could benefit from taking a step back, and revisiting the "Hidden Valley Ranch Principle"?